Boost your growth with the best online fundraising platform for Nonprofits
Are you looking for digital tools that will help you grow your fundraising? You are in the right place!

iRaiser's fundraising tools are designed to help you convert and retain more donors, by enabling quick, secure and easy donation processes, so you'll raise more money with less effort.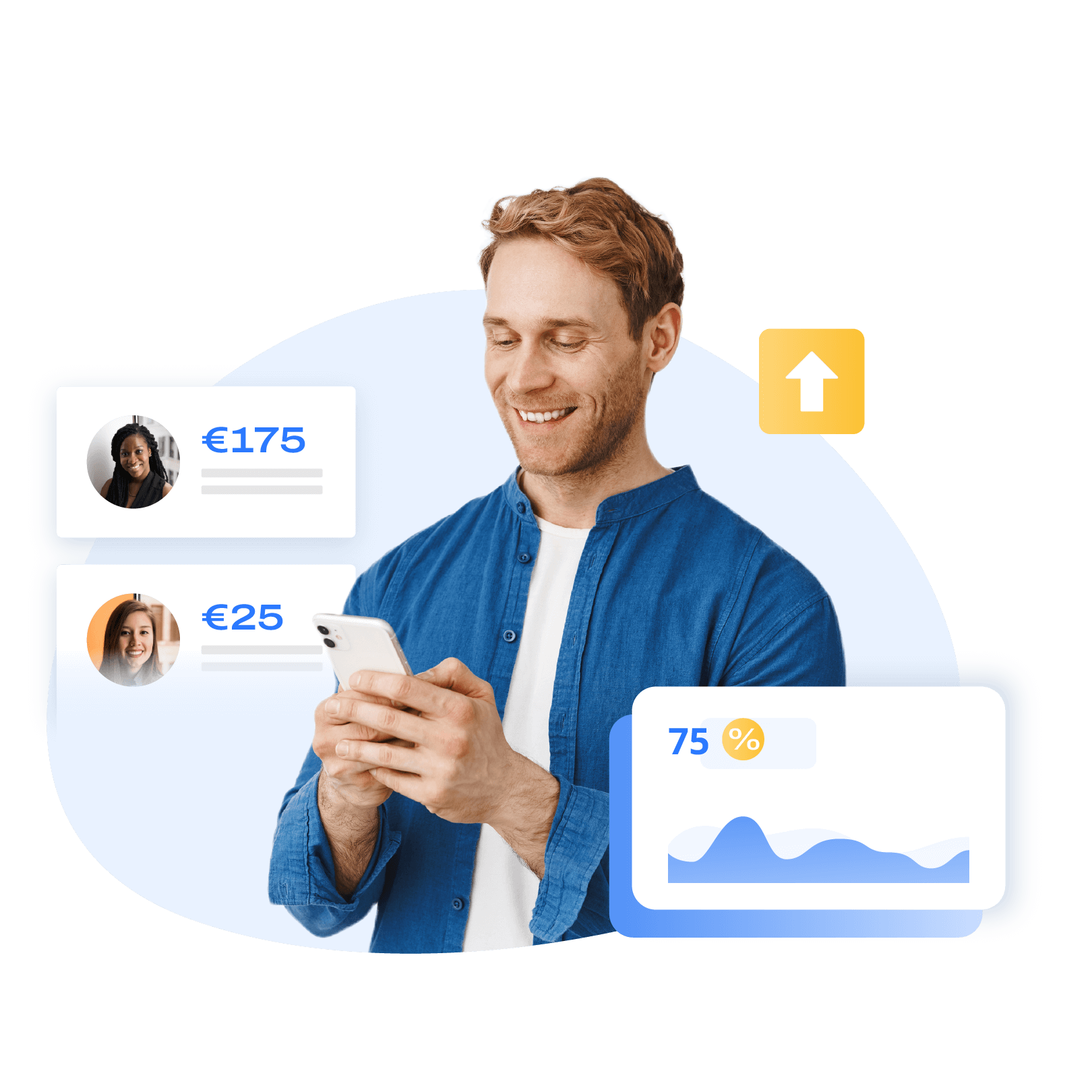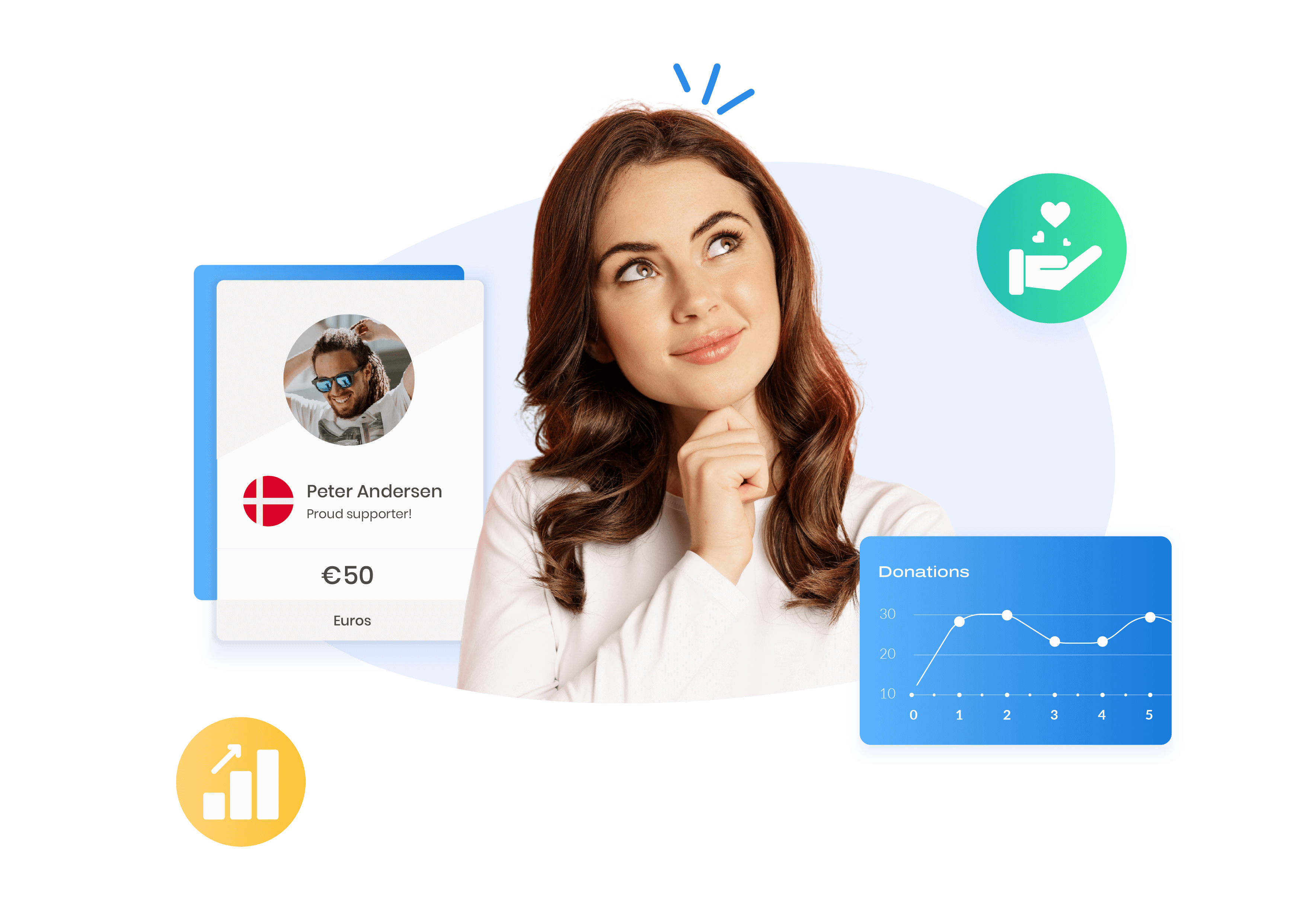 Discover what you can do with iRaiser
Without specialised knowledge or much effort, our advanced, easy-to-use, and intuitive tools will allow you to:
✔ Increase your conversion rate
✔ Increase the value of your donations
✔ Increase the average amount of a donation
Peer-to-Peer platform
Mobilize your supporters to fundraise on your behalf.
Donation forms
Collect one-off or recurring gifts with fully branded donations pages.
WE'RE PROUD TO SERVE 750 WORLD-CHANGERS
PEER-TO-PEER FUNDRAISING
Let supporters amplify your mission by empowering them to collect donations on your behalf through their own personalized fundraising page.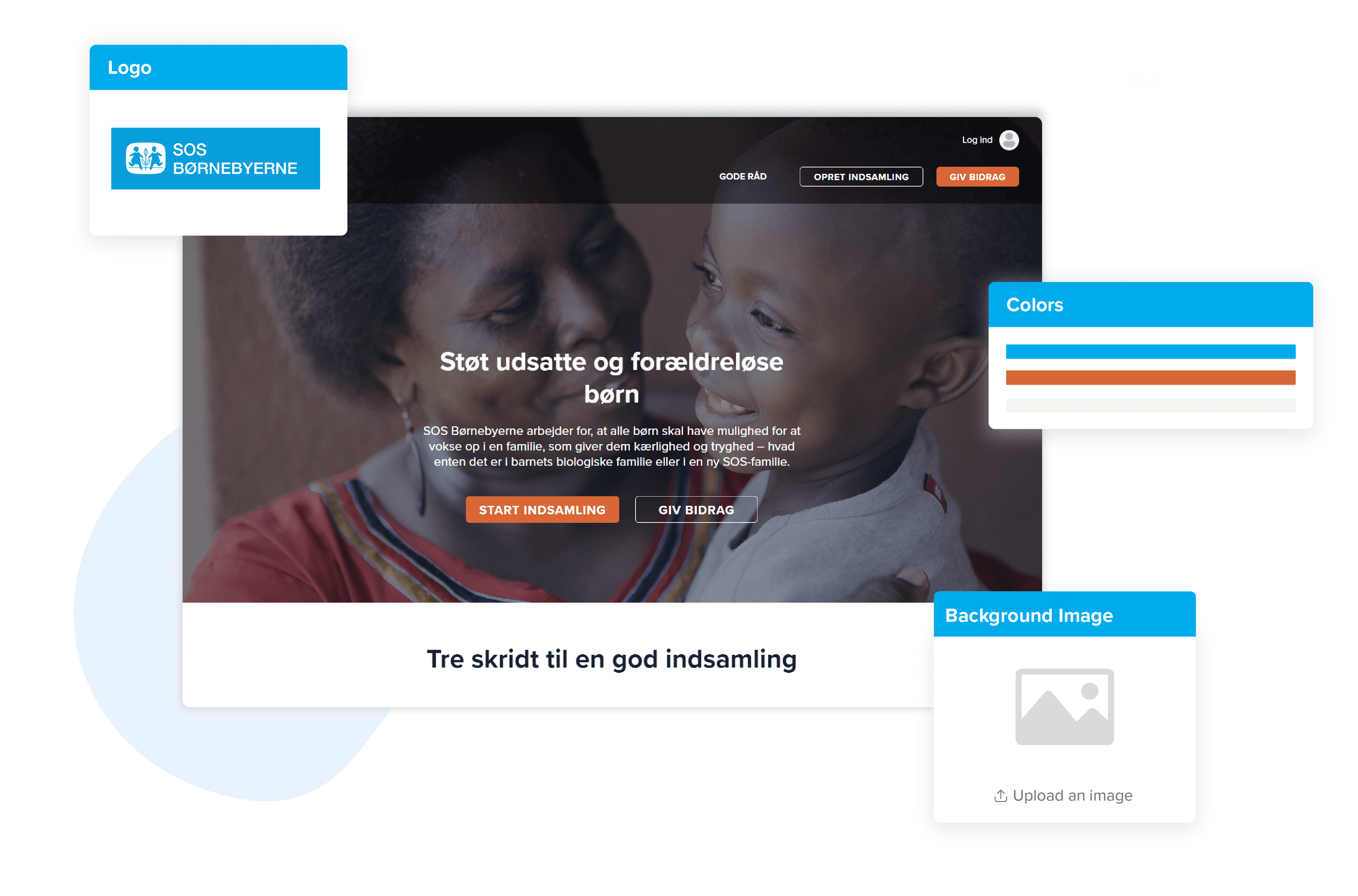 Your unique P2P platform
Customize the experience from start to finish. Your branding carries through to supporters' personal fundraising pages, emails, receipts etc.
Compose your P2P site exactly how you want, integrate your graphic guidelines, fonts, colors, logos and images.
Create unlimited time-based events and/or permanent campaigns.
Create multiple donation workflows to personalize donor journeys for different segments, such as individuals and corporates.
Empower your fundraiser
Your supporters can create individual and team fundraising pages in less than a minute.
Inspire, motivate, and thank your fundraisers with automated emails.
The flexible fundraising pages allow supporters to be in charge and change cover photo, text and do blog-style updates.
Mobile-responsive pages make fundraising easy on any device.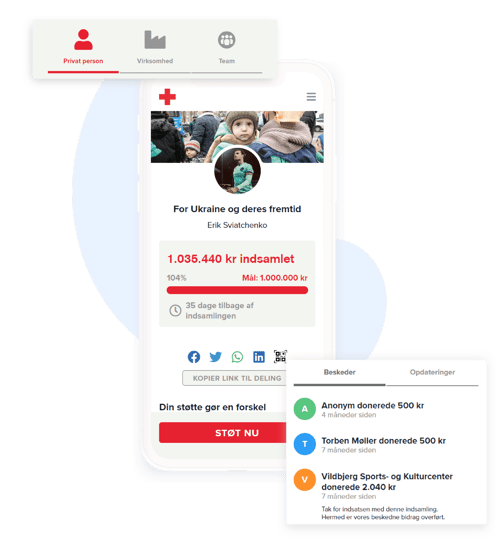 Any special moment becomes an occasion to support your organization.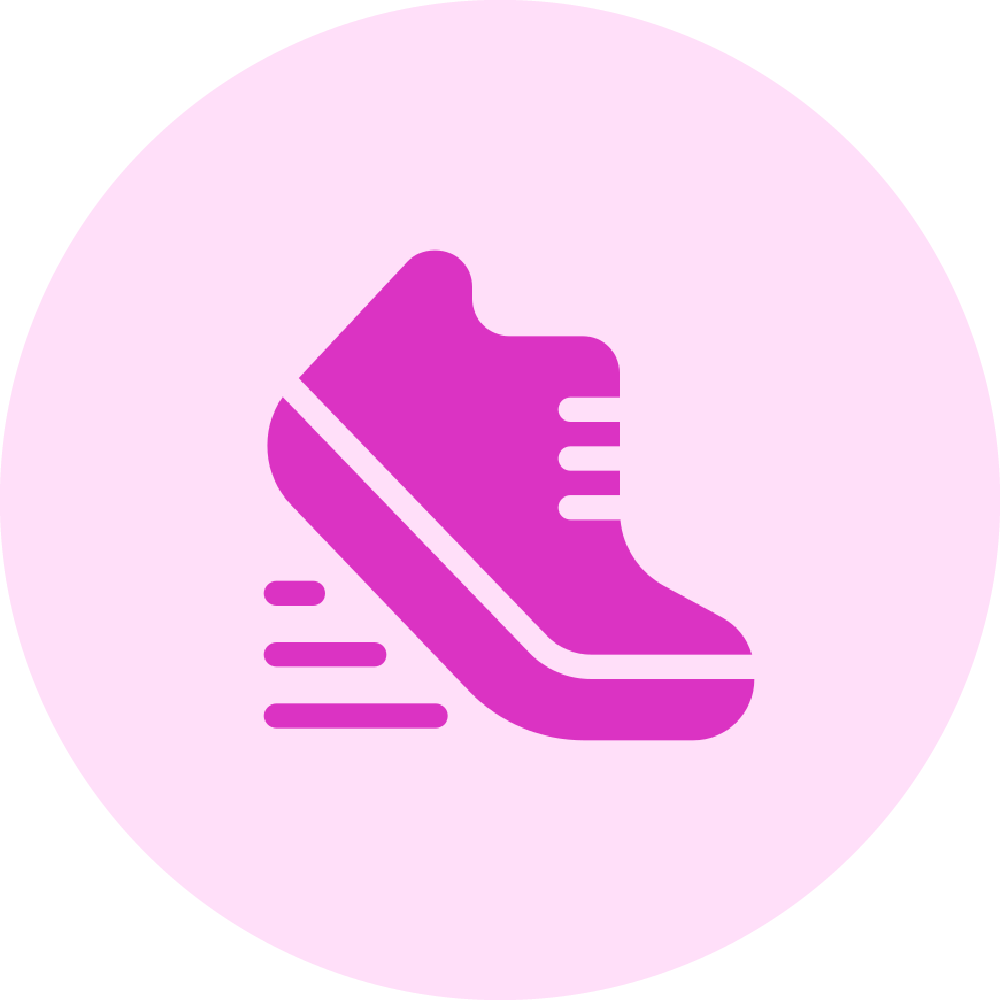 EXISTING SPORT EVENTS
Marathons, golf tournaments, etc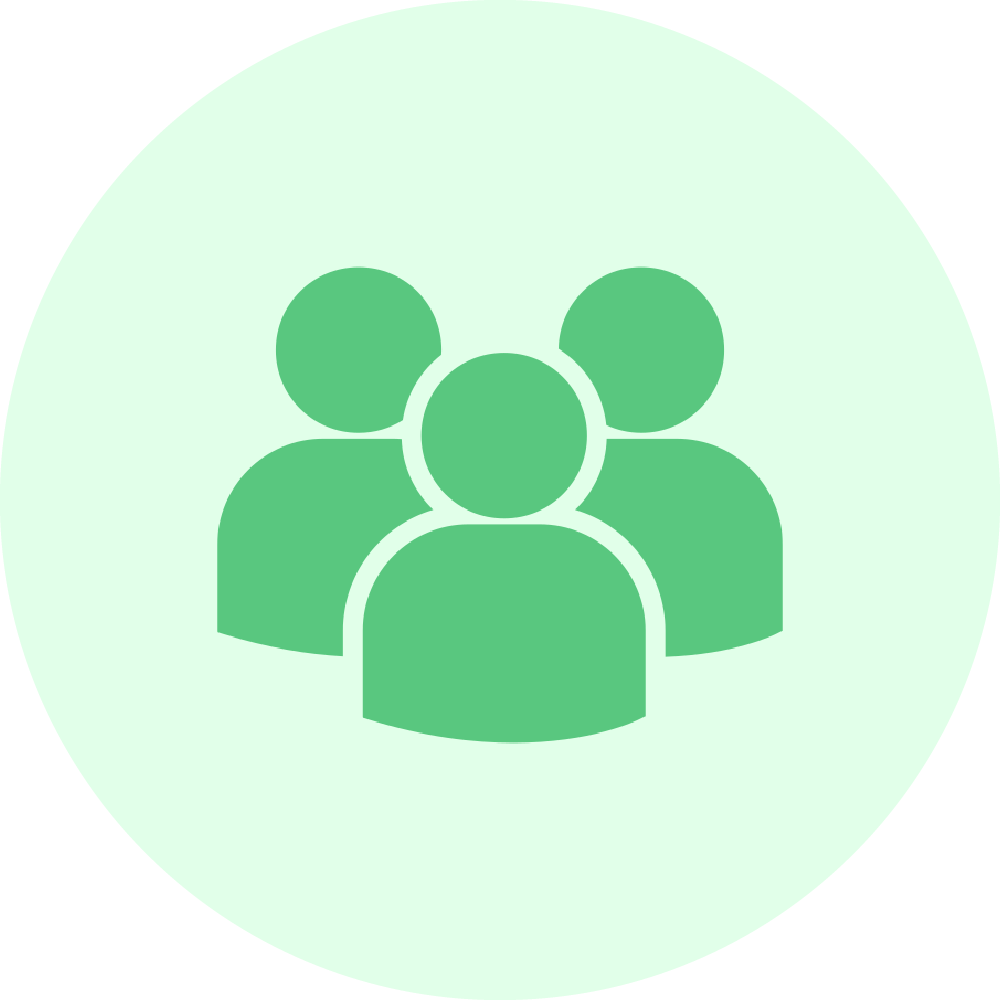 DEDICATED EVENTS
Your own sports events, concerts, competitions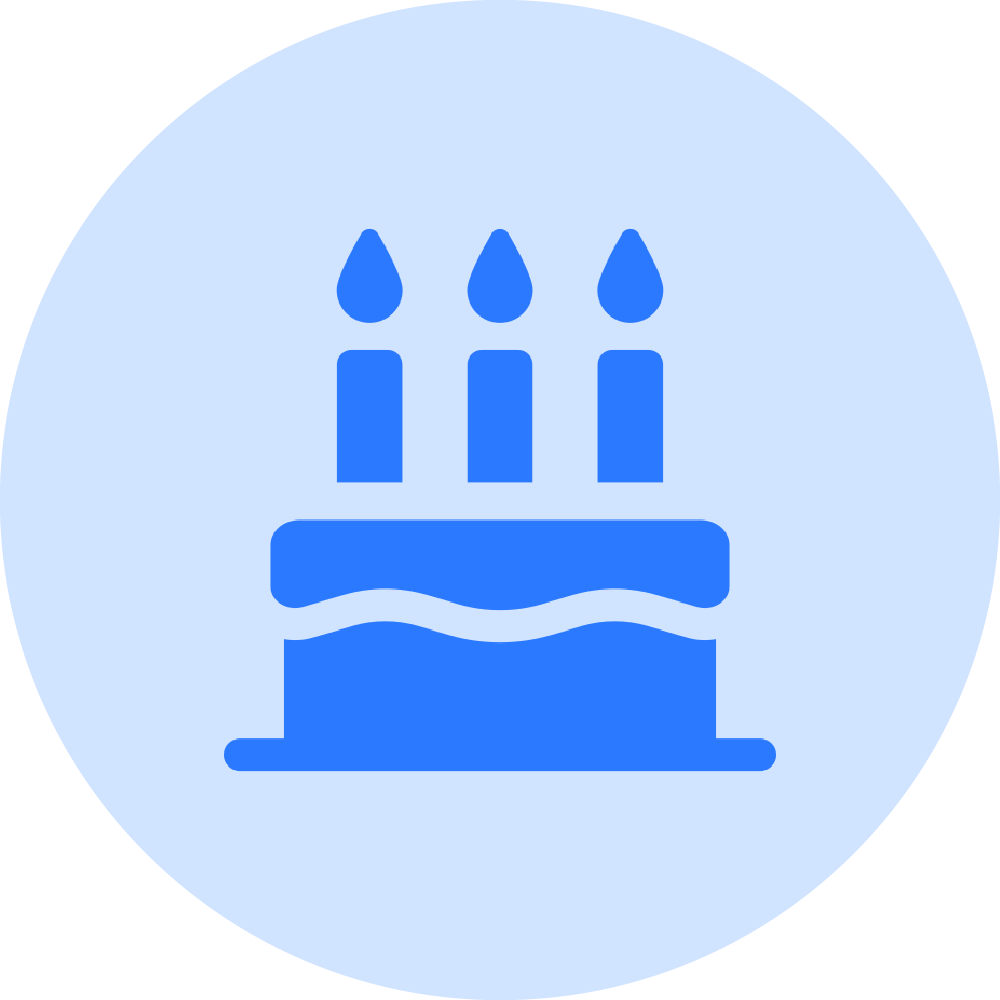 SPECIAL OCCASIONS
Birthdays, in-memorian, weddings, etc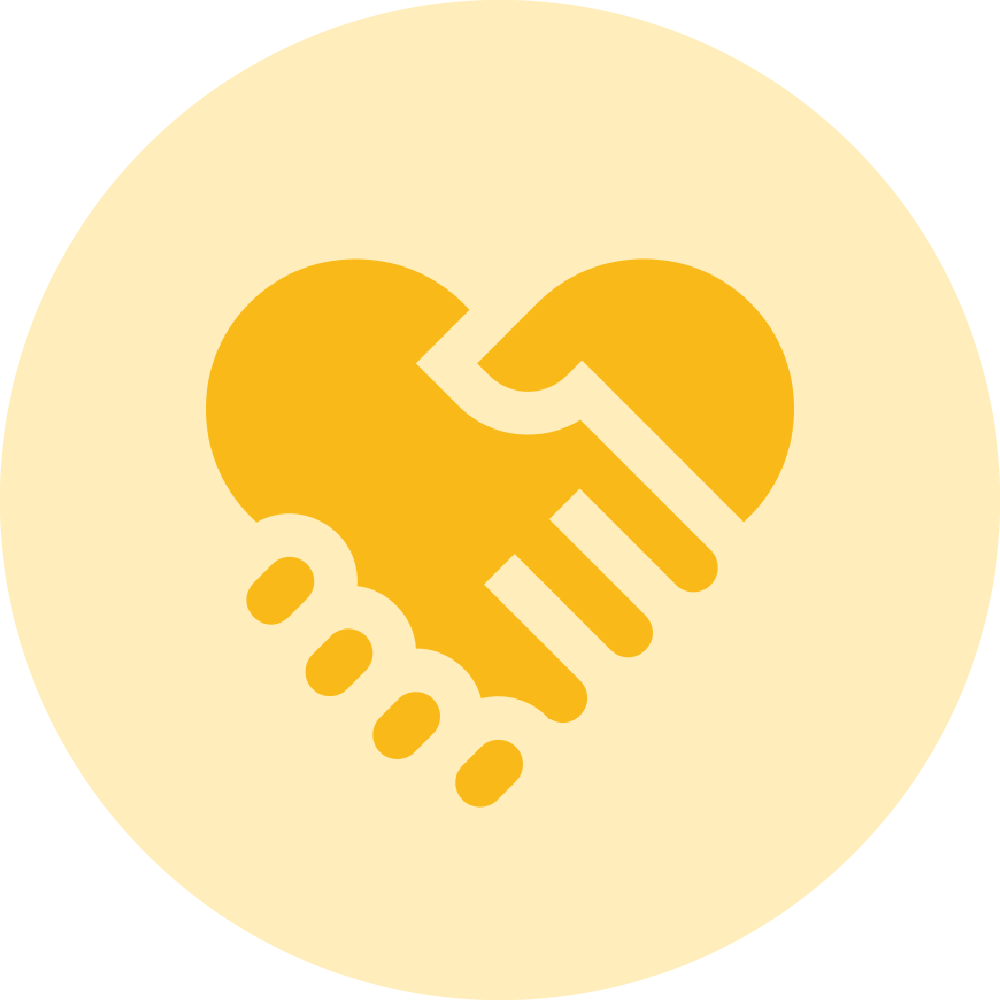 CORPORATE PARTNERSHIPS
Companies create a dedicated platform of event in your name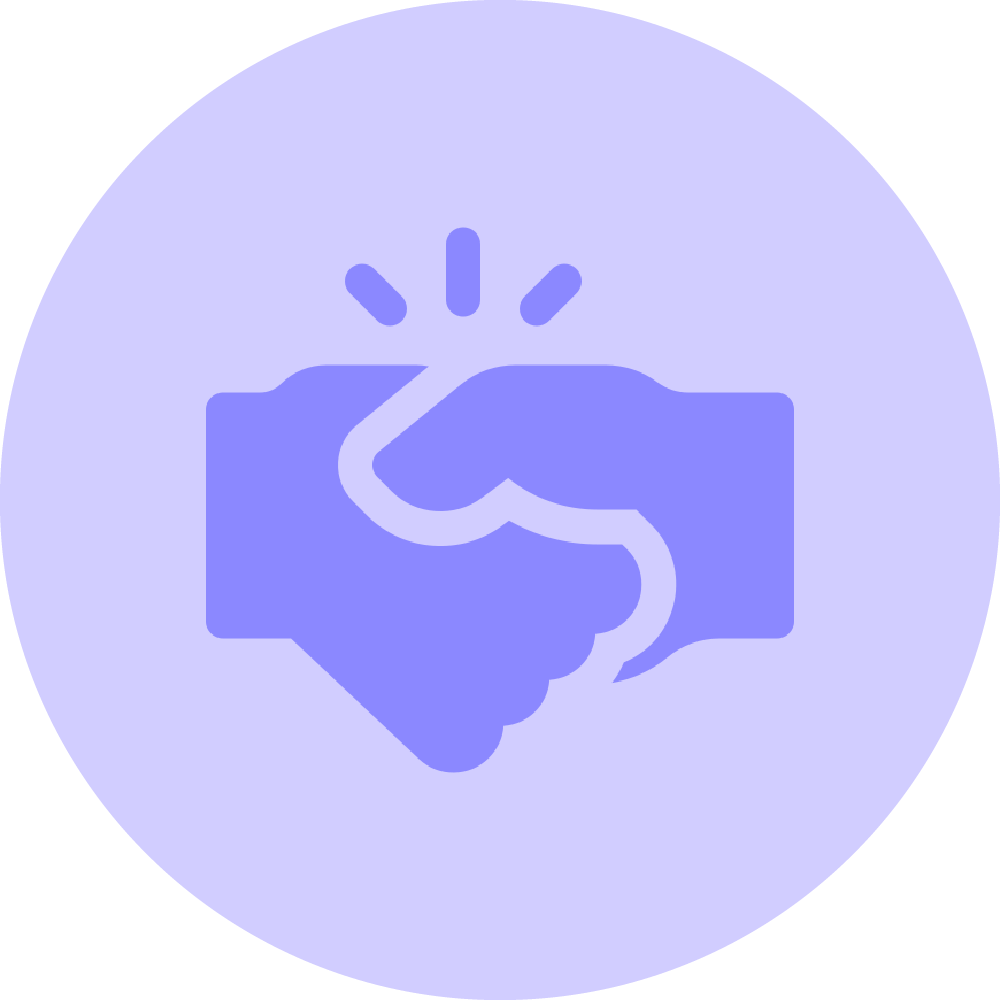 PEER-TO-CROWDFUNDING
Take the best aspect of Crowdfunding and add it to your Peer-to-Peer strategy
GET INSPIRED BY THEIR STORY:
Discover how other Nordic organizations use iRaiser's Peer-to-Peer tool to turn supporters into fundraisers
DONATION FORMS
We made it super-easy for your supporters to give once or regularly, the way they prefer.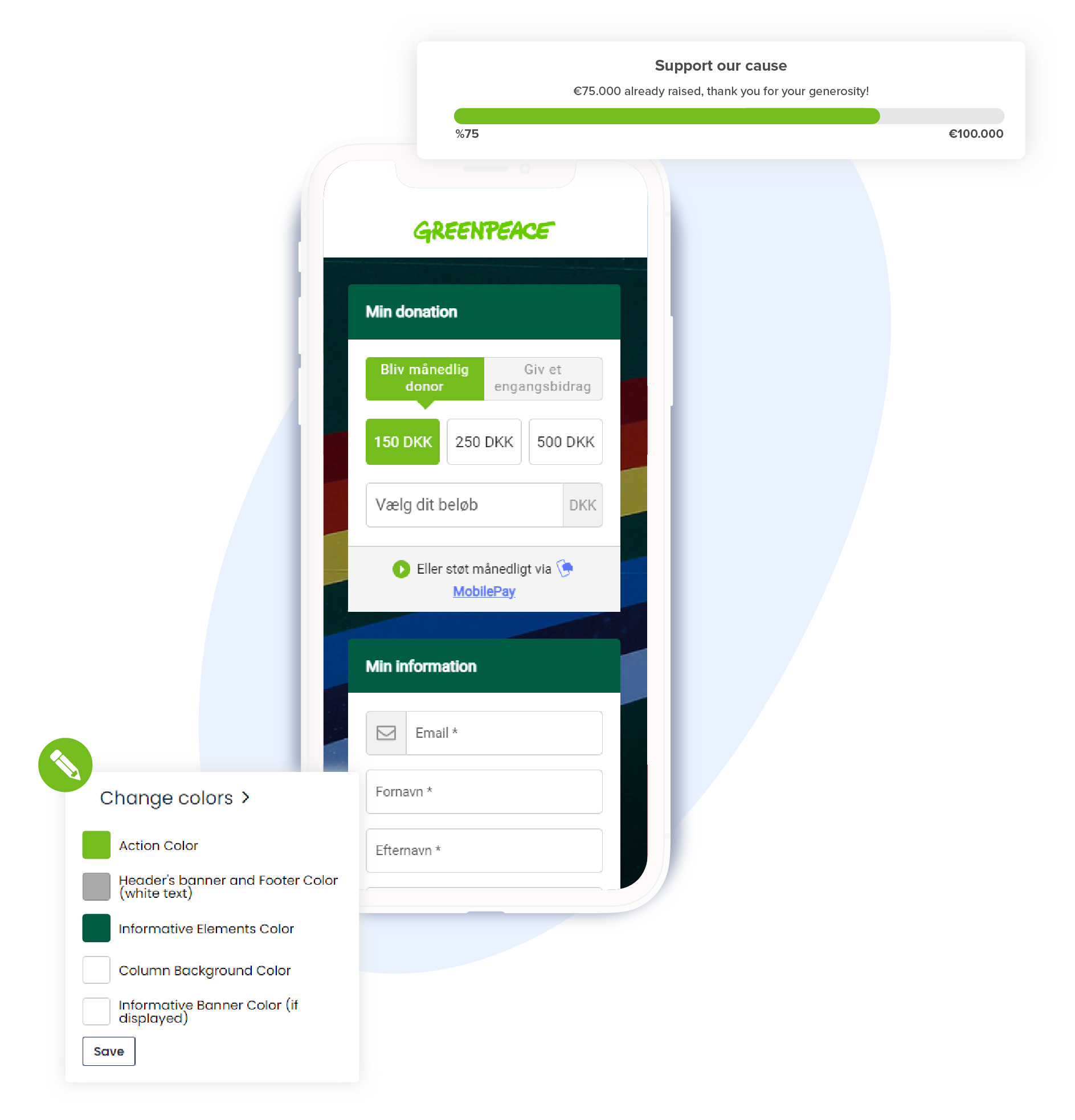 Fully branded donation pages
Use your photos, videos, colors, and text to put your organization front and center.
Create simple donations forms or dedicated monthly giving programs.
Incorporate a progress bar to motivate supporters to help you reach your target.
Choose your own donation amounts and add tangible descriptions to communicate the specific impact each amount can have.
Elevate your digital fundraising
Create multiple campaigns to expand your fundraising efforts and reach different targets.


Start your donor relationship with a 'thank you' by creating thank you pages or sending emails to your donors to express your gratitude.

Accept any form of payment. Collect donations via credit cards, MobilePay, E-banking and other payment methods that suit your donor.

Track all your fundraising and payments to see how much money you raised.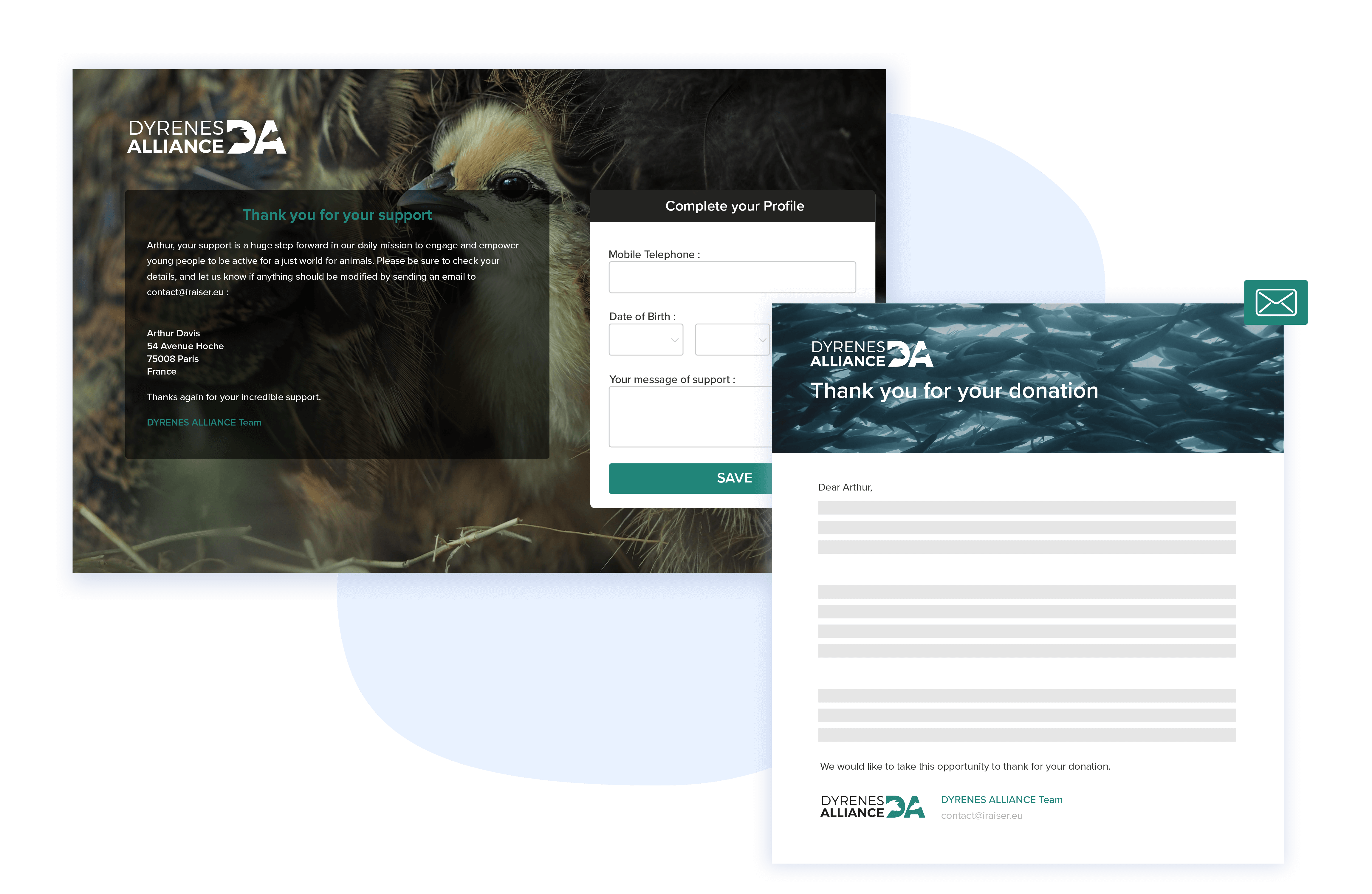 GET INSPIRED BY THEIR STORY:
Discover how other Nordic organizations use iRaiser's Donation Forms tool to raise more funds.
Time to raise more
🚀
Get in touch with us today to see for yourself how our tools can help transform your fundraising
HAVE A CHAT WITH US AND SEE ALL YOU CAN ACHIEVE!
Discover the best tips for an effective fundraising strategy and see how we can help you with your charity fundraising campaigns.
Do you want to collect donations more easily and take your online fundraising campaigns to the next level? We have good news for you! With our online donation forms and P2P fundraising platform you will be able to create dedicated campaign pages to target and reach major donors, better secure their trust and loyalty and raise more funds for your cause!
We have created our dedicated peer to peer fundraising platforms and donation forms with a fast and easy-to-use form builder and online payment solution. Creating effective peer to peer campaigns or fundraising pages has never been so easy!
Want to see how you could be creating successful fundraising campaigns for your cause? Book your meeting with our expert now and optimise your fundraising efforts!